Today it is my great pleasure to be Victoria Hislop's host on her TLC Book Tour for her novel, The Return.  I have enjoyed the reviews I've read along the way.  Please see the end of my review for a list of the blogs who are on this tour with me.
I have a lot of fun working as a tour host for TLC Book Tours.  They always have great books and authors on tour.  Check out their website for more information on this tour and the others that they are hosting.
I would also like to thank Vanessa at HarperCollins for sending me a review copy of this novel.
My Review
Sonia is taking a trip from London to Granada for her friend Maggie's birthday.  She's recently discovered a love for dancing and she and Maggie intend on taking Salsa lessons while in Spain.  While Maggie is foot loose and fancy free, Sonia is bogged down by her  marriage to James, an alcoholic with a touch of a controlling streak.  One morning, while her friend was sleeping off a steaming night spent at a dance club, Sonia found herself drinking coffee at El Barril, a local cafe.  Miguel, the cafe's elderly owner, engages Sonia in conversation when he sees her tour book.  This begins a friendship between the two.  It may lack the sensuality of Maggie's vacation fling, but it warms Sonia to her deceased mother's homeland.  When Maggie decides impulsively to move to Granada shortly thereafter, Sonia must return for a visit.  It is there that she learns more about Spain's Civil War and the history of the Ramirez family.
What could be more inviting of a story than a pleasant location and a cup of coffee?  I found this to be the perfect way to move from the Granada of 2001 to the Granada of the Civil War and back.  I enjoyed the friendship that developed between Miguel and Sonia and I could see her finding his company and his stories intriguing and satisfying.  His passion may be for the past, but the fact that there is something he cares for so much that draws her attention.  Her far younger husband lost even that long ago.  There was nothing between the two but friendship, yet James had every cause to be jealous.  He just didn't know exactly why.
Flamenco dancing, bullfighting, and the flamenco guitar and passionate, vivacious, and colorful.  They are the driving force of  the Ramirez family and they so brilliantly portray Granada before Franco's army came.  I could almost feel the life behind Mercedes, Ignacio, and Emilio when they were at one with their family's and their country's culture.  In contrast, the Spanish Civil War was brutal, dark and terrifying.  No one was safe from the threat of death, often an ugly, violent death.  Artists, homosexuals, innocent women and children, and those who voiced their opinion on both sides of the war were in constant danger of imprisonment and execution.   This novel highlighted Granada's poet Federico García Lorca.  Not only was his death unnecessary, it was carried out in a vicious way that almost only seems possible in the midst of the emotions of a Civil War.  Just as with Mercedes' dancing, Hislop made the chaos and destruction of the war come to life.  As ugly as the war was, knowing that her dancing shoes were never far from her was a beautiful and powerful statement of hope and destiny.
The Return is an amazing journey into the Granada both in modern day and the 1930s.  While I liked Sonia, my heart was with the Ramirez family.  That the four children were each coming into their own as Francisco Franco and his army began the coup d'état which led to the Spanish Civil War.  As vividly as I could see Granada through each of the Ramirez children's dreams, I could feel the terror on her streets, in her cafes, and inside her bedrooms.  Once again, an inviting work of historical fiction has awakened in me an interest in a time period I previously knew very little about.   I wish I could pick up For Whom the Bell Tolls and Guernica right now and read more about it.  That is the sign of a wonderful novel.
++++
Victoria Hislop's TLC Book Tours TOUR STOPS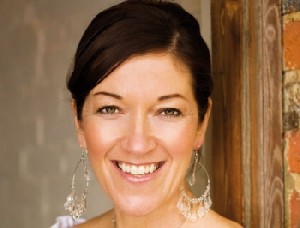 Monday, October 5th – Life and Times of a "New" New Yorker

Tuesday, October 6th – Starting Fresh

Thursday, October 8th – As Usual, I Need More Bookshelves

Tuesday, October 13th – Bending Bookshelf

Wednesday, October 14th – All About {n}

Thursday, October 15th – The Tome Traveller

Monday, October 19th – The Scholastic Scribe
Tuesday, October 20th – Dreadlock Girl Reads

Wednesday, October 21st – Write Meg

Thursday, October 22nd – Literate Housewife

Monday, October 26th – Diary of an Eccentric

Tuesday, October 27th – Drey's Library

Wednesday, October 28th – Book Chatter and Other Stuff
Related articles by Zemanta